Tail Pipe Sport
for 987 in Exhaust
Fits every 987 gen1 or gen2 with factory exhaust and the Carnewal GT exhaust.
The diameter of each tip is 90mm.
Replaces the standard exhaust tip and "T"-piece.
The "TT" design results in a better flow and slightly more sound due to the enlarged diameter.
Comes with pipe clamps.

Price: 545 Euro.

Convert to US Dollar
Original part.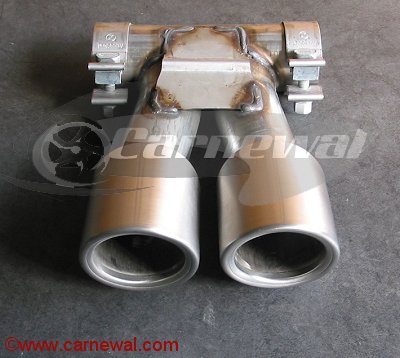 Carnewal Part Number: p87012
Related To This Item