987-2 Exchange 200 cell Sport Cats
for 987 in Exhaust
Factory cats that have been modified with 2x 200cell high flow cats.
Increases the power with 10 HP and makes the exhaust sound louder. 200 cells tri-metal cats, OBD2 compliant, no CEL's.
No problem with MOT, APK, TUV or GOCA.
These cats are modified original cats with a perfect fitment and an original look.
Price: 1295 Euro/set.

Convert to US Dollar
HJS "HD" cat elements.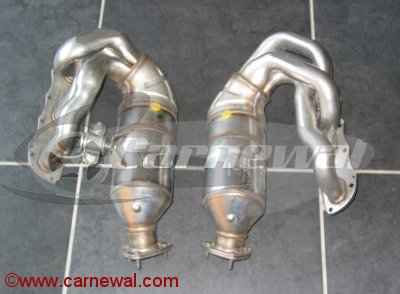 Carnewal Part Number: p87017