987-2 Carnewal GT exhaust made from new Cayman R mufflers
for 987 in Exhaust
The Carnewal GT exhaust is a reworked original exhaust, modified in our workshop. For this GT exhaust, we use new and orginal CaymanR exhausts.
Everything looks 100% orginal on the outside but the internals are changed to a better flowing, less restrictive exhaust.
The result is a louder and sportier sound with no reasonance.

This exhaust is sold as straight purchase, no exchange system.
The newest version of the GT Exhaust for the CaymanR is louder than the version sold before June 2021.

Price: 3295 Euro (shipping included).

Convert to US Dollar
Assembled from new genuine parts.
The original tail pipe needs to be used again.
Will fit any 987-2.

What's so special about CaymanR standard and CaymanR PSE exhausts ?
For the CaymanR, the tube between the manifold and the actual exhaust housing is enlarged from 48mm (like any other 987-2, incl Spyder) to 55mm. This results in a better performance and more sound.
The Factory Sport Exhaust retrofit kit also has the 48mm tubes.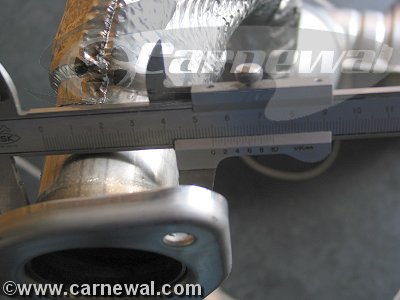 Carnewal Part Number: p87026