Brake Ducts with Fog lights
for 993 & 993Turbo in Lights & Upgrades & Exterior
Will fit any 993 with standard or Turbo bumper cover.
Replaces the original front fog lights.
Complete kit with air scoops and fog lights for left and right, hoses, outlets, air deflectors, installation hardware and instructions.
The intakes feed air to the front brakes.
ON SALE: 795 Euro.

Convert to US Dollar
The left side air hose cannot be installed on 993's with automatic transmission. For these cars you can use just the ducts to feed more air to the AC/ADF/oil cooler.

The new fog lights use the 55W and 5W bulbs and wiring from the original fog light.
These are high quality aftermarket parts.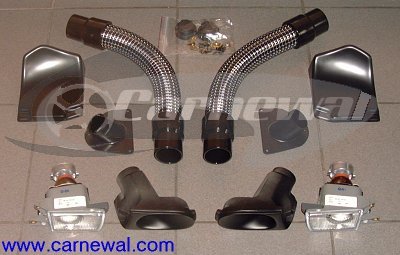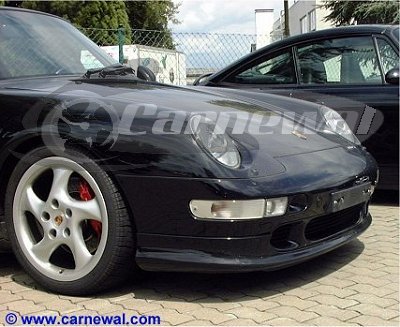 Carnewal Part Number: p93061
Related To This Item